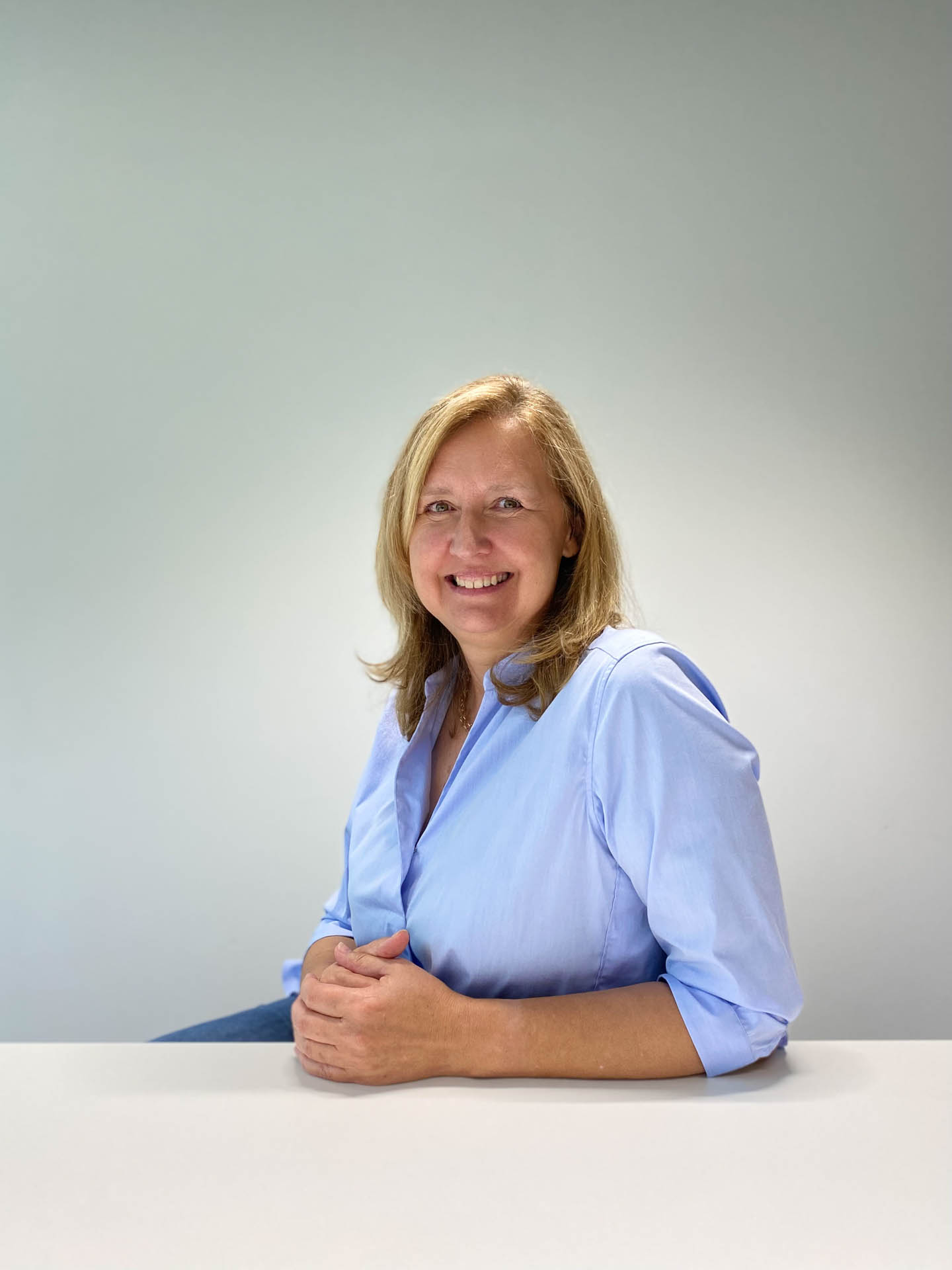 Karla
Fleurent
Executive Search Partner & Senior Recruitment Expert
Who am I?
Born in West-Flanders, I came to Antwerp for my Master degree in economics and since many years, I am living happily in Antwerp with my husband and two daughters. After a successful career as Key Account Manager in the Fashion/Retail sector I started working at Profile Group in 20+32 4. Entrepreneurship, creativity and passion are important values for me to have in my job. Profile Group offers me this opportunity.Thanks to this company philosophy I've been able to, throughout the years, build up qualitative long term partnerships with multinationals and SME's in the field of recruitment & selection, assessment and e-recruitment software. In my role as Managing Consultant I enjoy investing in, coaching and stimulating our team. I extend this approach towards building up strong business relations with candidates in the domain of recruitment & selection, outplacement and career development.
My experience in recruitment
Recruitment is a profession where you learn every day. Every conversation with a candidate, prospect or client gives you new ideas. I like variety and it's always a challenge to find the right match between the company and the candidate. In a market that never stands still, we're constantly adapting our strategy to changing circumstances.
Some testimonials from candidates
Stephan Vandewiele
COO - BDO – Stephan Vandewiele
May I also take this opportunity to thank the Profile Group and especially you personally for the 'flawless' course of action from day 1 of the submission of my application until today: I was always dealt with very efficiently, kept informed of progress and expected next steps in the selection process, and the continuous feedback from and to BDO also went extremely smoothly. In short, a 'dream process' that compares sharply with other experiences I had with other companies over the past year. And I am not just saying that because I now have the job.

			10320		
Gjulijeta Berisha
Publisher Secondary Education - OFFICE PLANTYN – Gjulijeta Berisha
We are now 1 week on and I wanted to give you some feedback about this new challenge at Plantyn. Working for Plantyn is interesting & fascinating. For me, it is a totally different sector yet I feel like I have been doing this for years. There are an awful lot of similarities with what I did at Akzo and I realise more and more what my added value will be. So thank you for that! Last but not least, I have been in contact with several recruitment agencies over the past year but Profile Group is, in my opinion, the most human and friendly I have come across.

			10320		
Some testimonials from clients
Kathleen Eylenbosch
HR Director - DEMETRIS – Kathleen Eylenbosch
Through job ads and search, Profile Group can always present qualitative candidates. Compared to other external partners, the pre-screening of candidates is much better and this ensures that Profile Group candidates stay with us much longer. Karla has also been able to understand the changes in the profile. The strategy is adjusted if necessary and, as a result, she still manages to present sufficient candidates even in the current labour market. Candidates always get a clear explanation about the position and the company and start the interview with us well prepared. Karla also ensures a very good follow-up during the recruitment process both with us and with the candidates. She also takes work off our hands by, for example, scheduling and confirming appointments with candidates. We have built a lasting cooperation with Profile Group. We have found dozens of new colleagues who have also stayed long-term. This high seniority is very important for us to be able to provide quality service to our customers as well. Karla is a real sparring partner who thinks along with us. She has such a good understanding of who we are looking for that it feels like she is an in-house recruiter. The collaboration with Profile Group is pleasant, sustainable and efficient.

			10320		
Katrien Tordeur
Director of HR and Facilities Benelux - PAPYRUS – Katrien Tordeur
Profile Group is a real sparring partner for us. Thanks to open and honest communication, it feels like Karla is a colleague working with the company (as an extension of the HR department).

			10320		
What I like about Profile Group?
My wonderful colleagues are the reason I stay at Profile Group. Being able to undertake and grow together is inspiring. Profile Group also gives people the opportunity to be entrepreneurial and passionate about very different things: recruitment, assessment, coaching, outplacement, career guidance, recruitment software,…