Our story
Wanting to be his own boss, Andrew decides to sell his house to start his own business. After meeting a few people in this sector, he decides that recruitment is the right path for him. He then manages to convince 3 friends already working in this sector to join him in the Profile Group project. The first Profile Group office opens in 1989 in the heart of Brussels.
The name says it all: it is a group, a team. There is only enough cash to last for 3 months, but everyone believes in this adventure. There is also no hierarchy: everyone is in the same boat. The work environment is totally unique. Andrew is keen to create a super friendly and supportive atmosphere with lots of happy drinks to celebrate all the successes. Not taking yourselves too seriously is also key.
Success comes very quickly.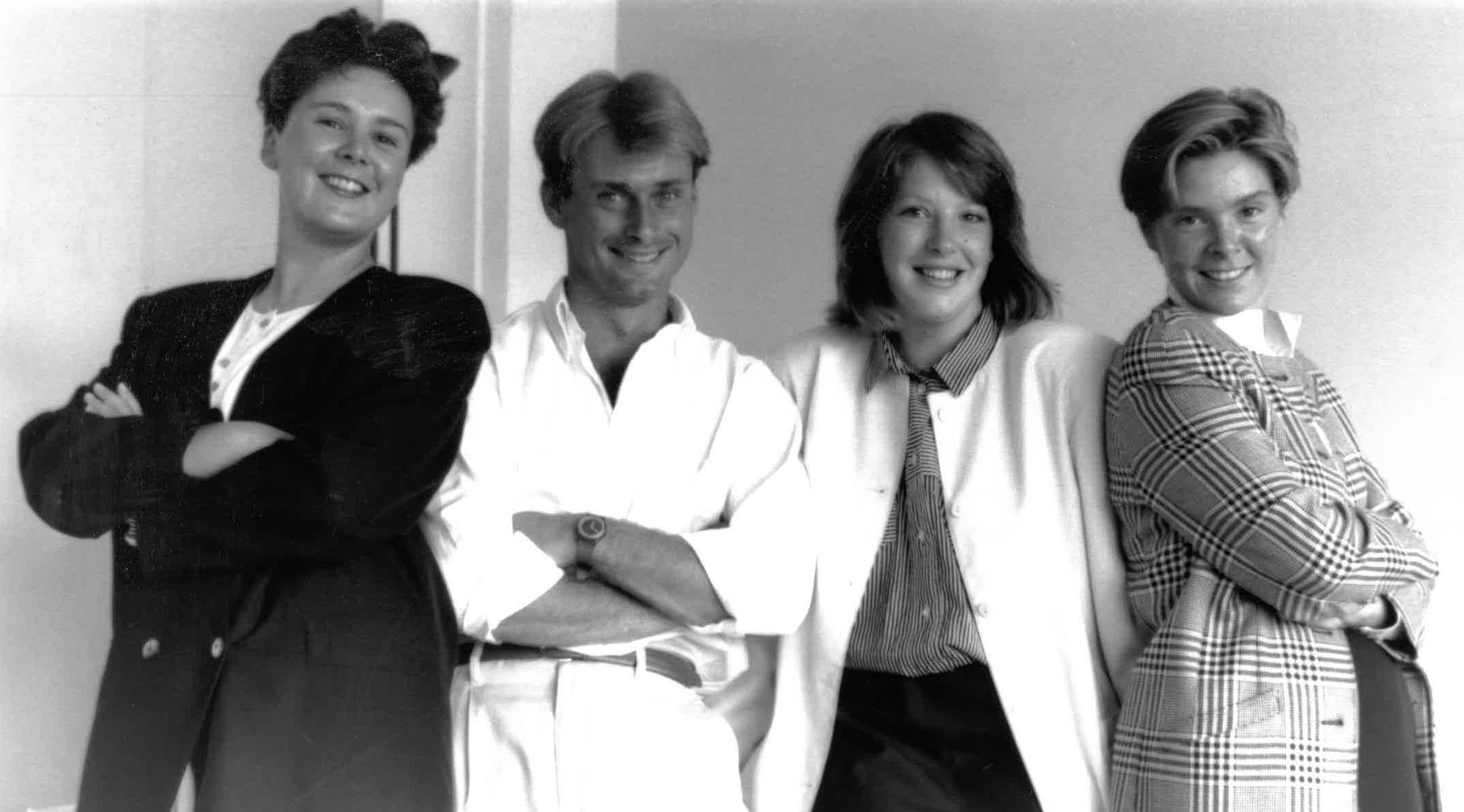 Our mission
We help you get chosen.
That's what we do, in a nutshell.
We help candidates get chosen by companies on their journey towards meaningful and fulfilling careers, whether they are actively seeking new horizons or passively exploring transformative paths. Our dedication extends beyond placements; we're committed to curating opportunities that resonate with your aspirations and values.
We help companies get chosen by candidates that elevate their teams. One partnership at a time, one solution per problem. Rooted in flexibility, active listening, and genuine care, we are bound by values that transcend transactions.
Your Profile Group experience starts with our people
As we introduce you to Profile Group, remember that it's more than just a name – it's a community of individuals who collectively form the heartbeat of our organization.
Our focus extends beyond mere business transactions; it revolves around the connections, the relationships, and the stories woven by our team.
Every successful interaction, every placement, every growth story – they all trace back to the dedication and passion of these individuals who tirelessly shape the
Profile Group experience.
People driven by common values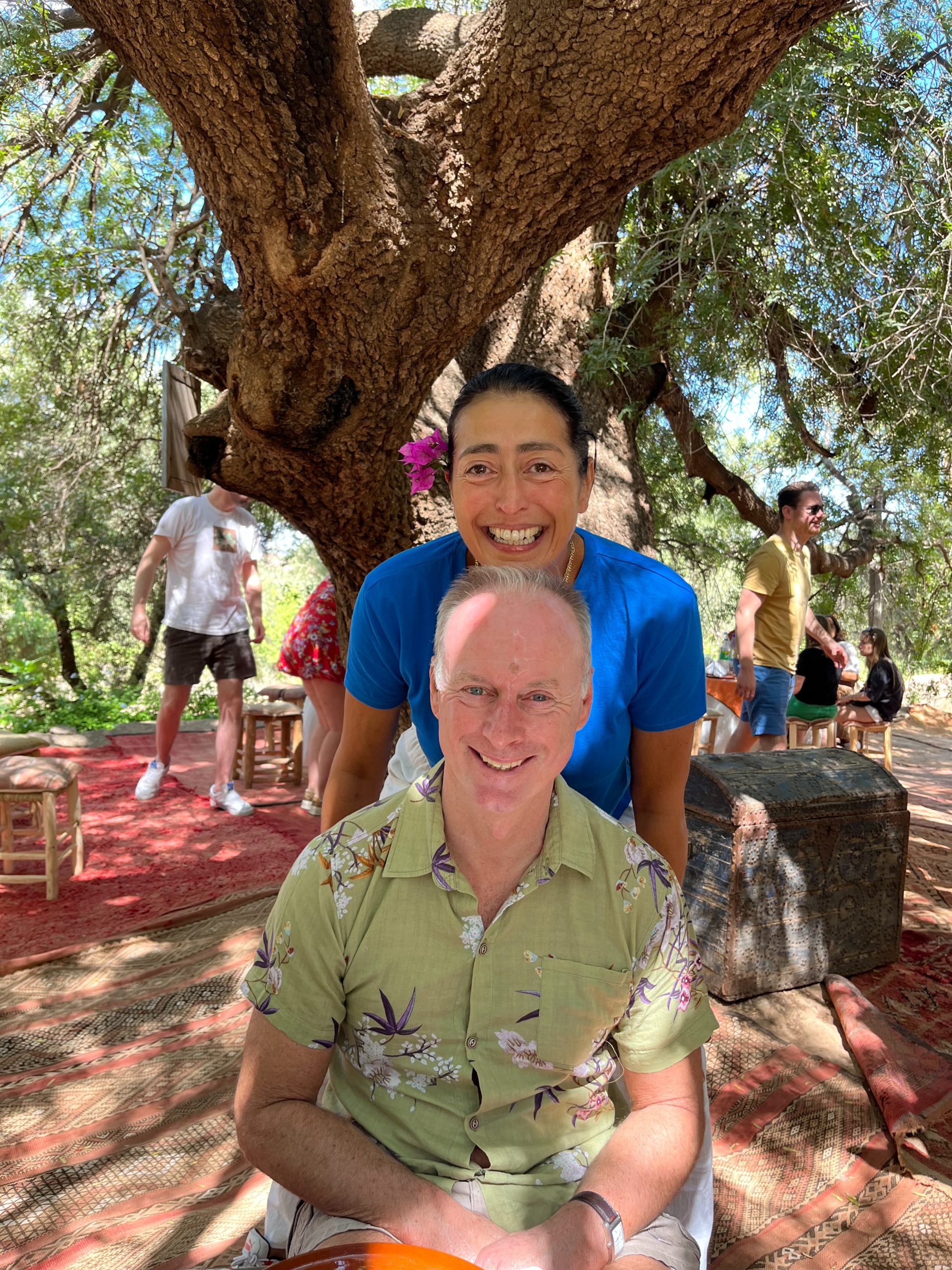 Trust yourself and others
We want to be transparent and honest towards others and ourselves.
We create a climate of trust in which our customers, clients and colleagues feel at ease sharing their issues, and in which everyone can express their ideas.
So yes, we trust others, but also ourselves. And that's what enables us to be daring, innovative and creative in the solutions we offer our customers.
Recruitment is challenging. Any recruiter will tell you.
But whatever the challenge, we'll rise to it. Whatever the setbacks, we take them in stride. We share our frustrations with colleagues, we receive positive energy, and we get back to work.
We strive to be better today than we were yesterday. We celebrate each other's successes and don't worry about who wins or loses. We give our best and do everything we can to succeed together.
At Profile Group, result orientation is not about winning individually but about contributing to the company's success as a whole.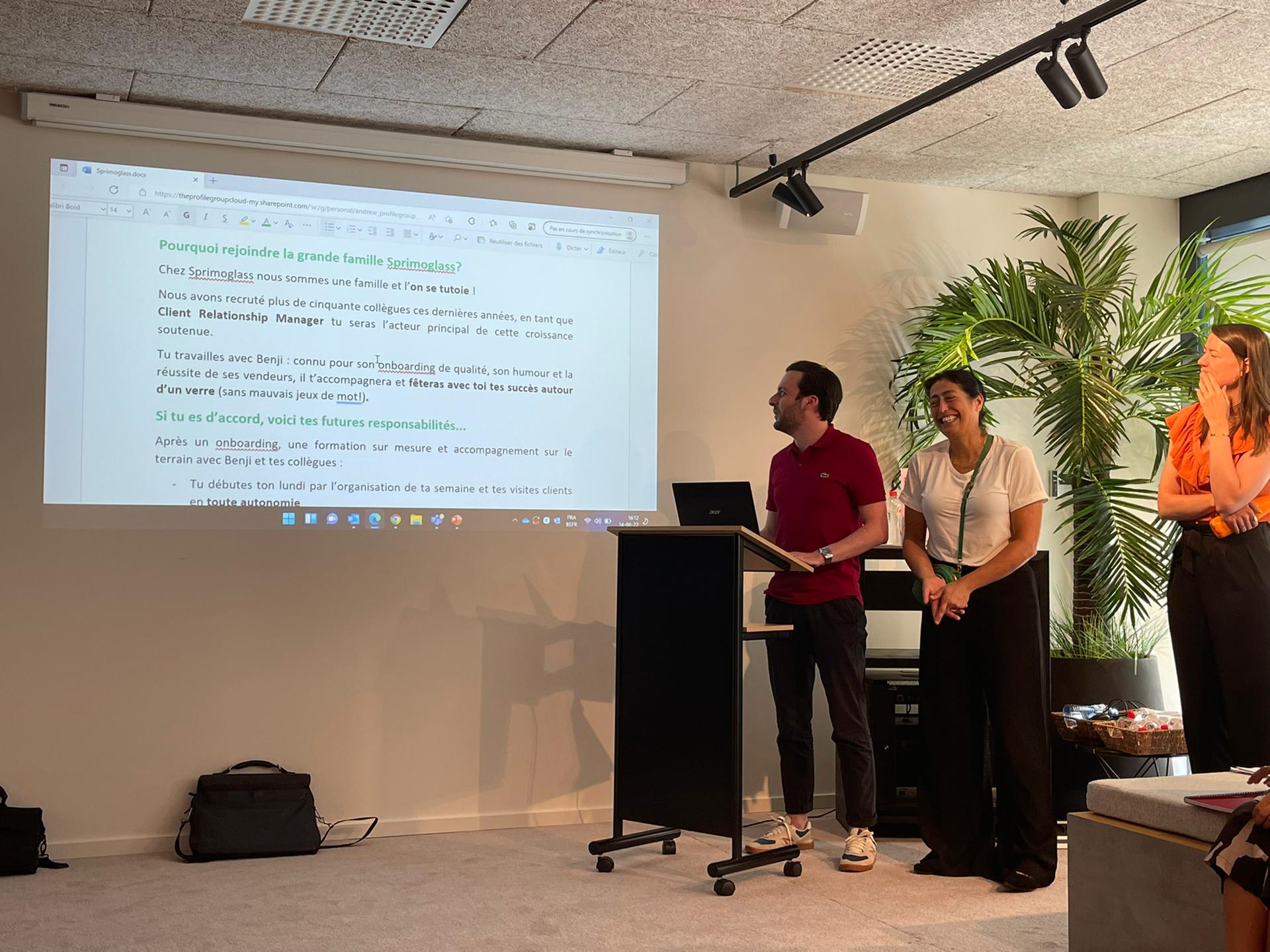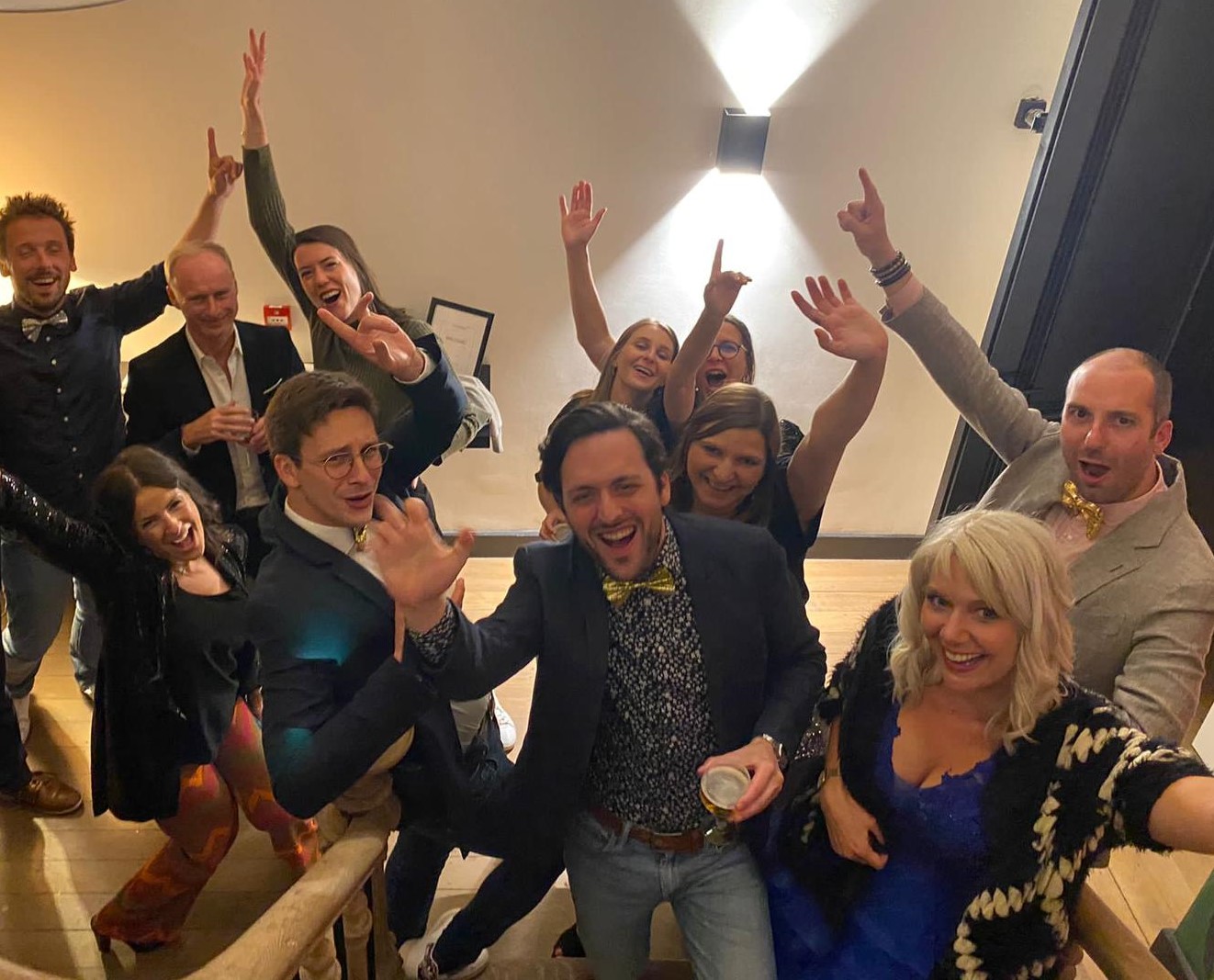 We believe in a culture where kindness breeds more kindness and better results.
At the heart of our approach, we recognize that mutual help and support are key to achieving our common goals and long-term partnerships. We firmly believe that, while we can move fast on our own, it's together that we can achieve lasting and meaningful results.
Just say "Help!" and you'll get a helping hand from any colleague.
Let's be honest, in the world of recruitment, human-centricity is a prerequisite.
We don't think this value sets us apart, but it's definitely part of our DNA.
Human interaction is an integral part of our work. And we have to love people, if we are to do our job in the best possible way.
We support, help and develop our partners. Safeguarding the interests of both customers and candidates is a tightrope walk, but it's what motivates us every day.
We promote a culture of solutions and empowerment, not blame.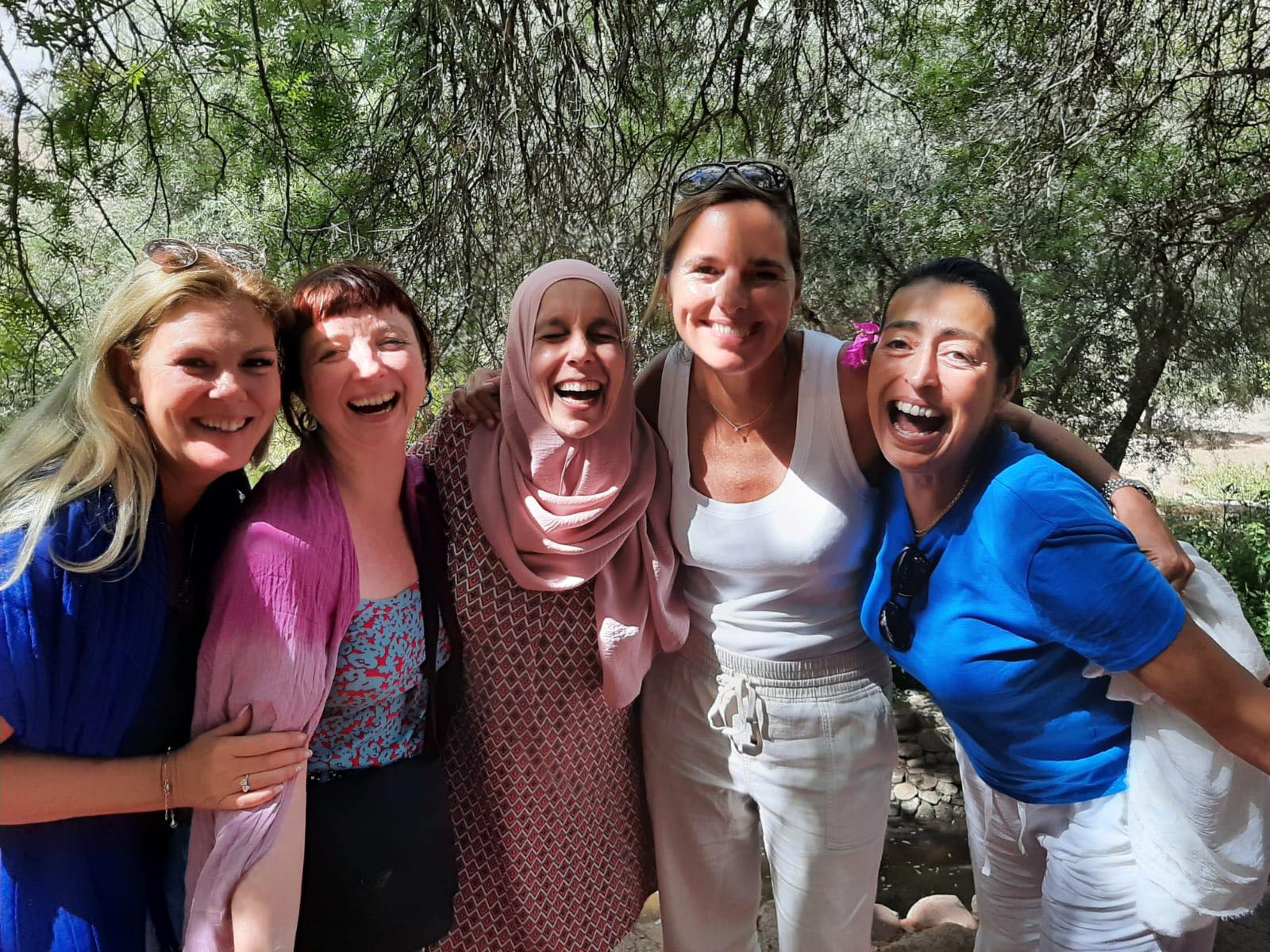 A team spending time together
Birthdays, placements, job anniversaries, new haircuts, … There's always something to celebrate.